On the 19th of October 2016 Jetair Fly officially rebranded to TUI fly. As aviation enthusiasts, and tinkerers with photography, video, and new technologies, TUI fly invited Rudolf and I to the ceremony and first flight to Malaga (LEMG) and back to Brussels (EBBR).
Plane on a string
A pretty impressive way to pull the new TUI fly brand into action, 20 colleagues of TUI fly literally pulled the entire plane using a big rope, under the approving eye of the press, invitees and the passengers of flight TB1111 from within the gigantic TUI hanger.
Bubbles and friends
The entire flight was treated to champagne and complimentary food, much to everyone's delight.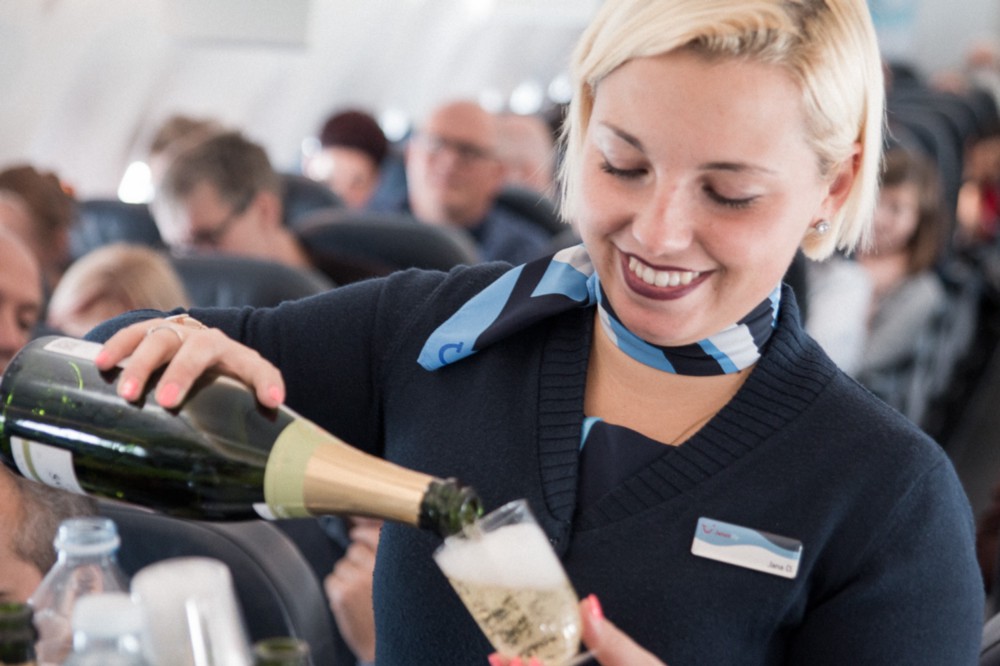 360 shots and blowing people's minds
Samsung was so nice as to give me a S7 to test for a few weeks, Tjoolaard provided me with a Gear VR, so getting a Gear 360 camera on this opportunity was a quick decision.Pretty amazing how fast you can pair, shoot pictures and video, transfer it to your phone, and look at it
in full 360 glory in just a matter of minutes. Very impressed, Samsung.
We let the  people on the row behind us, and the cabin crew take a look at a 360 of the cockpit, with jaws dropping on the floor every few seconds.
Cockpit adventures
The cherry on the pie — a visit to the cockpit, and an invitation to join for the landing back at Brussels Airport. The aviator and boy in me jumped.
360 video in the cockpit during final approach at EBBR (Brussels)